Description
This story has been a long time coming. Much of it I wrote standing up in the Champagne Bar on board the Sea Princess as we sailed through the Coral Sea to Papua New Guinea.   I'm assuming that readers are already familiar with the earlier work A Time of Shadows; the opening chapter gives the background to the Belgian story but it would be best to read the stories in sequence. I'm back in China where this sequence of stories started with The Mystery of the Man Mo Temple. As usual, place is important in the story with Shanghai and London figuring as characters in the action.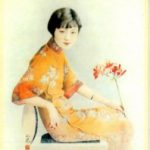 I really love the children in the story. Maisie is the third little Beavers to appear in these stories and is consistent with my general commitment to making female characters the main springs of the action. Maisie is brave, resourceful and full of old fashioned pluck.  Old ladies also get a leading role in Lao Nai Nai [literally "Old Grandma"], the dumpling seller. There are stereotypes aplenty with the wicked Colonel Putin, the beautiful Princess Bolkonsky and the redoubtable Miss McInnis straight out of Central Casting.
The Cathay Hotel was every bit as grand and glorious as it is depicted here. It's still an imposing [and expensive] place on the Bund. Nanjing Road remains the frenetic artery of the city side of Shanghai; the old city is much more fun to explore than the hi-tech wizardry of Pudong. I've tried to keep the historical details as accurate as I can within the fairy tale genre – although careful readers who know the East will prickle. The names for the P&O steamers are not accurate. The girls sail east on the Empress of India – a ship that P&O employed mostly on the run to Canada. The glorious bronze lions crouching outside the HSBC Bank on the Bund did not appear until 1923 so are anachronistically on guard here in a story set in 1918. Sadly, one of the details is correct: Chinese were not allowed on to the Bund until the early 1920s. Signs warned them away and the Sikh policemen enforced the rule.
The story is a little precious and I have used the sensibility of the Russian Church as a way of tidying it all up at the end.  The treasure hidden in the icon chines, however, with other motifs such as the gemstones in the caviar jar and the corset and the shadowy presence of Professor Moriaty. I hope you enjoy this foray into the Far East!